Work Directly With Jordan
For Maximum Results In Your Life
Over the past seven years, I've had the privilege of working with over 1,000 men and women on a wide range of topics from navigating major life transitions and getting over exes, to finding their dream partner or getting rid of sexual anxiety. Nothing is off-limits in our coaching sessions.
"I had been suffering for months before my work with Jordan. After a single call with him, I immediately felt lighter, more free, and happier. I only wish I had done it sooner."
Mike C., Entrepreneur, San Diego
Do You…
Have an ex that you need help getting over?
Want to figure out what is holding you back from finding your dream partner?
Want to love yourself more and raise your self-esteem?
Need help moving through a particularly challenging transition in your life?
Want to build a heart-centered business similar to what I have built?
Have a fear of 'settling' with your current partner and need help understanding whether or not they fit into your life?
Want to learn the specific skills and behaviors that it takes for you to have the best relationship and sex life possible?
"Jordan helped me work through some of the most difficult emotions I have ever felt. Because of him I'm now dating the woman of my dreams and it's the most nourishing relationship I've ever been in."
Dane M., 32, San Diego, CA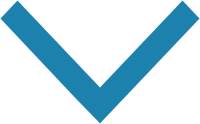 What Can You Expect From Working With Me
 Guaranteed results
 A greater sense of ease, happiness, and emotional freedom
 Complete certainty that the partner you are with is right for you (or that you need to move on)
 Better sex (more connectedness, more satisfying sexual play)
 Tools to help you find a partner that is perfectly compatible with your lifestyle
 The ability to fully move on from your ex
 Greater self-esteem, self-worth, and self-love
And much more!
"Thanks to our 1-on-1 coaching, I have been able to break through so many of my barriers in becoming a loving and caring husband to my wife. It feels good to know that I can talk to you about anything, without having to hold back. I've spent 44 years of my life without your influence in my life… and I'm never going back. You owe it to yourself to reach out to Jordan. He IS the best help that you can get."
Sri P., Financial Success Coach, Calgary, AB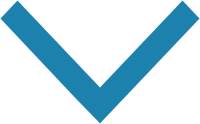 You are capable of so much more than what you currently have
Are you ready to experience a whole new level of romantic and sexual freedom?
Do you want to feel more authentically aligned in your life and love life?
Do you want to get over an ex, once and for all?
Do you want to identify the blind spots that are preventing you from achieving your full potential in your love life?
Are you tired of being single?
"As a successful entrepreneur I want an epic love life too, and with Jordan's help I am creating a solid foundation for a brilliant relationship. Having him take me by the hand and really listen to my fears, frustration, and dreams has been an absolute game-changer for me. If you're looking to master the world of relationships, you owe it to yourself to take the first step and work with Jordan."
Victoria Gibson, Marketing Expert
"I have never felt safer with someone in my entire life than I do with Jordan. My wife and I largely felt comfortable deciding to have our first child together because Jordan helped us patch up the major holes in our communication. Honestly, I wouldn't be a father if it weren't for him."
Noah, 41, Arkansas
"Working with Jordan not only gave me the practical tools to help me break out of my shell, but more importantly, I finally felt like I had permission to go after and get what I wanted. It was that first magical night when all of our coaching sank in and flowed naturally through me that I met my wonderful wife."
Chad L., Engineer
"I was a financially successful and emotionally miserable entrepreneur for the last decade. I was running on fumes. Jordan helped me realize that working on my relationship to myself could not only make the entire journey that much more enjoyable, but that learning to love myself would actually lead to even more success in every area of my life. Jordan has been such a blessing in my life, and I would recommend him to anyone."
Daniel, 32, North Carolina
"My husband and I realize that we already have an honest and loving marriage… a great marriage… but that doesn't mean we want to stop growing. We have felt more connected in the past few months while working with Jordan than I ever thought we could."
Erin and Alex, Texas
"After months of struggling on my own, and attempts with various psychologists and self-help books, Jordan helped me find clarity and hope in my relationship in a single session. What surprised me most was how quickly and efficiently Jordan helped me pin point areas of concern and guided me to actionable solutions. I instantly felt safe with Jordan and this trust helped me make major break throughs in my relationship and my own personal growth. I would recommend him to anyone who wants to feel happier and more emotionally free."
Kate M.
"To say that Jordan changed my life is an understatement. In a one hour session with him, I healed years of struggling. Jordan not only helped me through the initial problem that I had originally started seeing him for, but he made me see life through a different lens, which in turn made me understand myself better, improve my relationships, succeed more in my business, and fill me with a deep happiness that I had never felt before. He even healed me of an addiction that I had had for 30 years – for which I had tried everything under the sun to stop. I feel like a new person, thanks to Jordan."
Robin, Melbourne, Australia
"I had been trying (and failing) to get over a failed significant relationship for years. My ex haunted my thoughts on a daily basis. Jordan and I spoke for an hour, and he was able to lift it for me completely. He is a miracle worker. I would recommend him to anyone who is hurting, in any way."
Pete, 42, London, England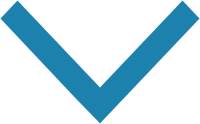 None of us can see our own blind spots. Let's talk. I can guarantee you startling clarity and insight into your unique situation.
Whether you're looking for a quick answer, a deep-dive coaching call, or a longer-term solution-oriented coaching arrangement, I have you covered with the three options below.
Regardless of which of the three options you choose…
1. We'll work together to pinpoint exactly what's holding you back. The thing that is holding you back is very rarely what you think it is – and the truth will blow you away.
2. You will gain a clear and immediately actionable plan that you can start implementing the very same day. Your results are guaranteed.
Lets remove your emotional burden once and for all. I have a unique gift of being able to see into the root of people's issues, and I guarantee that you will leave our work together with clear action steps that will improve your life right away.
Click the appropriate button below now, because if you don't do something today, how will tomorrow be any different?