Online dating has never been easier, more efficient, or less stigmatized.
And for good reason.
It has been proven that couples who meet online have a higher probability of greater relationship satisfaction, as well as a lower divorce rate.
With sites like OKCupid and eHarmony using advanced algorithms that base your matches on morals, values, and lifestyle preferences, the rapid success rate of online dating makes complete sense.
So how do you setup your online dating profile so that you attract your dream girl and avoid wasting time on dates that go nowhere?
Just like everything in your life, it's best to be intentional with your dating profile. You must know what you want even before you first login.
Here are ten tips on how to find your dream girl with online dating.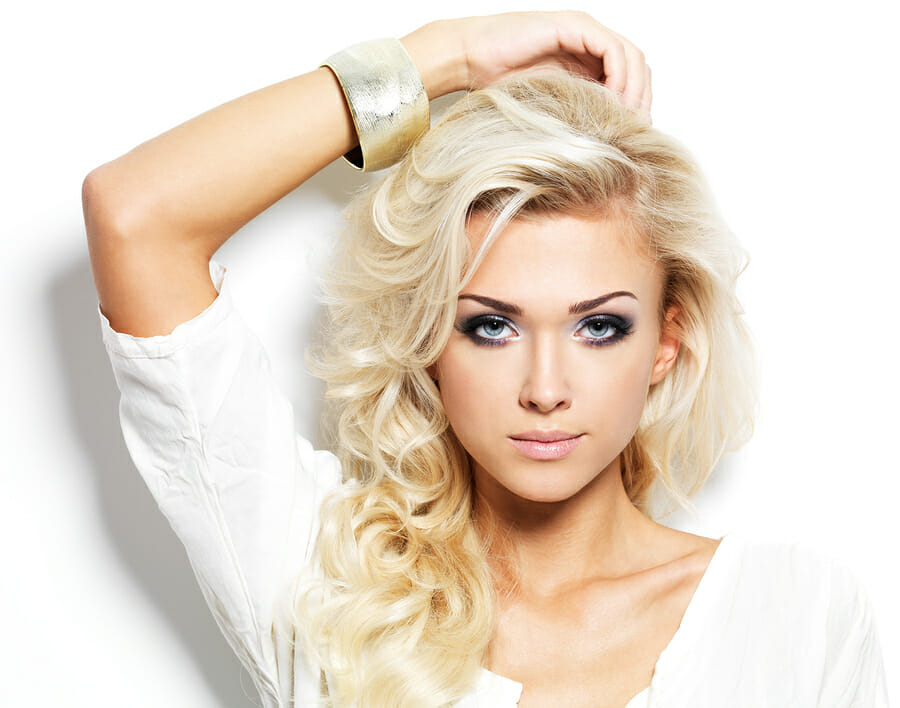 1. Know Yourself, And What You Are Looking For
Knowing yourself is step number one in online dating and step one in every other area of your life.
Are you sure that you're looking to ultimately settle down? If part of you wants some casual dating fun, while another part of you wants long-term commitment, your profile will portray that inconsistency.
Pick your path and stick to it. Don't be afraid of coming across as needy if you're looking for a long-term relationship. You'll only turn away the women that aren't meant to be with you.
2. Pick The Right Site For You
Each online dating website has its own reputation.
PlentyOfFish has the reputation of being more of a hookup site and less of a dating site (although you can certainly find quality relationships through it).
OKCupid is a site focused on short- and long-term dating that is used mainly by 20-35 year olds.
Match and eHarmony both cater more toward people seeking long-term monogamy and marriage.
There are also tons of fringe dating sites that you might need to look into if you have more specific needs (such as FetLife for BDSM/fetish lovers, GlutenFreeSingles for gluten free people, MillionaireMatch for millionaires, etc.).
Whichever site you choose, make sure you pay attention to how high the entry barrier is set. If you can create a profile and go public with less than ten minutes of work, then so can everyone else.
While a site with minimal effort might mean a larger dating pool to scan, it may also indicate a lack in quality profiles. Ideally, you want to look for a site that requires a decent amount of effort for entry so that you know that the women you will be interacting with are as serious about their love lives as you are.
3. Invest Time In Your Profile Up Front
After you've chosen a site that reflects the investment you're looking to make (I recommend OKCupid or eHarmony for general long-term monogamy), it's time to start crafting your profile.
There's no way around it- in order to get quality results, you're going to need to invest some quality time in your profile.
Some sites require you to answer hundreds of questions before your profile becomes public, and that's a good thing. That way, when you have matches showing up as 99% compatible, it really means something.
Regardless of which site you're on, be intentional with your profile and answer at least a few hundred questions about yourself to increase the likelihood of finding your dream girl.
4. Show, Don't Tell
The most common error that I see in people's online dating profiles is that they write about their character traits or lifestyle habits as opposed to showing them organically.
For example, instead of saying, "I'm a funny guy," you want to just be funny in your profile. Instead of bragging about how much travel you've done, include photos of yourself around the world. Instead of stating that you have high standards, simply communicate your standards with the preferences you have naturally built into your profile.
In the digital world, women are expertly adept at detecting incongruence. So instead of telling them who you are, allow your boundaries, preferences, and lifestyle speak for you.
5. Show Your Passions
You have two options when it comes to crafting your profile… 1) be broad with your preferences in order to attract the highest number of potential matches, or 2) be as specific as possible in regards to your preferences so as to attract the most aligned partner possible. My suggestion? Get hyper-specific. You will attract higher quality matches and save yourself time.
Showing your passions lies in how you describe yourself, your hobbies, and your lifestyle.
Are you interested in things that you think aren't necessarily very attractive? Perhaps space travel excites you. Or maybe you really love chess. Possibly you find elephants to be the most interesting creatures. Or it might be that anime really gets you fired up. Luckily, the internet allows you access to millions of women and chances are there is someone out there who gets just as excited about those things as you do!
6. Include The Right Photos
It is an unfortunate and fairly common practice- sometimes people include misleading photos on their profile that might portray a younger/more attractive/healthier/happier version of themselves to their potential partners. Don't do it! Nobody likes to feel duped and these people come across as liars (and rightfully so) the first time they meet their potential matches.
Studies have proven that certain types of photos get the best results in terms of profile views and received messages. Think about including photos of yourself with a mixed gender group of friends. Also include photos of yourself with your pet or photos of yourself doing interesting and unique activities. These types of photos tend to get higher rates of views and messages. As always, make sure whatever photos you include on your profile are congruent with who you are.
(Speaking of which, does your lifestyle not have any unique and interesting activities built into it? Maybe it's time to change that.)
7. Say Who You Aren't Looking For
Whether or not there is a section that encourages you to do this, I've always found it extremely helpful to explicitly describe what you are not looking for within your profile. A simple "Do not message me if…" list will do the trick.
Mouth breathers not your thing? No tolerance for homophobic people? Do you need to date someone who falls within a certain height range? Let your preferences be known and you'll save yourself time and energy.
8. Message Quality Over Quantity
Many men have resorted to firing off copy and paste messages to hundreds of women to see what comes of it. First off, you respect women more than that. And second, you respect yourself and your time more than that!
Instead, take the time to scan profiles for women that do really interest you. Then, message only a few of your prospective partners per week. And be sure you are sending them high quality messages.
What does a high quality message look like? It is basically the opposite of a generic message that could be copy and pasted to hundreds of women. A high quality message is specific. It mentions commonalities that are listed in your potential match's profile and it's appreciative of her uniqueness.
Of course, messaging a handful of women per month will give you a lower number of dates, but the dates you do go on have a much higher probability of being successful.
And if you're uncertain whether or not you're interested in the profile you're perusing, take your hesitancy as a no. Move on.
9. Don't Let The Medium Devalue People
In the book The Paradox of Choice, author Barry Schwartz discusses the impact of excessive options on consumers- the presentation of more options makes for more confused, irritable, and ultimately unhappy shoppers who often question their final decision.
This concept can be tied to online dating- if you spend months scanning thousands of profiles, you start to lose touch with the fact that each profile you view is tied to a human in the real world. The possibility of discontentment in your ultimate decision is very real and you might delay choosing as a result. Later, you could potentially be unhappy with the partner you select if you allow yourself to dwell upon the question, 'What if there's someone better for me out there?'
I would highly recommend taking a few precautions to avoid overindulging in never-ending profile scanning. First, focus on your profile and make it as you-congruent as possible before looking anywhere else on the site (point #3). Next, search the site using highly-targeted filters that present you with your best possible matches. (Some dating sites charge for this feature but it is often worth the low monthly cost!) And finally, if you know that you have an addictive personality when it comes to searching through stimulation, set a limit to the number of profiles you will allow yourself to see on a daily basis.
The more in touch with reality you are when it comes to searching for your dream girl online, the more time you will save and the better your messages will be received.
10. Get Off Of The Site Quickly
Let's get one thing straight… you aren't looking to become an expert online dater! You're looking to get into a thriving romantic relationship as quickly as possible.
Don't get caught in the trap of wasting your valuable time online, updating minute details in your profile or sending off hundreds of messages to strangers.
When you find a connection that interests you, get in the habit of setting up a coffee date or exchanging phone numbers or Facebook information within the first five to ten messages. As much as it seems that you have in common with your potential partner, you'll never really know if there's sexual or emotional attraction until you meet them in real life. So value both of your time and get off the site as soon as possible.
Finding Your Dream Girl With Online Dating Has Never Been Easier
Never in human history have we had so much freedom and choice in our ability to find a highly compatible match. And as long as you are intentional about your online dating adventures, setting up a profile could be one of the best things that you ever did for yourself.
So what are you waiting for? Your future lover awaits.
Dedicated to your success,
Jordan
P.S. If you need help setting up an attractive online dating profile that gets women messaging you and responding positively to your messages, reach out and we'll make that happen.