Valentine's Day is coming up soon… do you know what you're going to do for it?
Whether you celebrate the holiday with a significant other or not, these five powerful ideas will be good ones to keep in your back pocket for future use.
If you are celebrating the holiday, please, please, please avoid the cliched restaurant date (unless it's a pre-existing tradition for you both). Originality, uniqueness, and calibration are the name of the game when it comes to pleasing your significant other on this tricky holiday.
The clock is ticking and you're still stumped for ideas? Try these five ideas on for size (use one idea, all of them, or mix and match as you see fit).
1. Spoiling session
If you've been following me for any length of time you might have heard about this from me in the past.
Spoiling sessions are as simple as they sound. You give your partner an uninterrupted block of time (30 minutes, an hour, three hours… it's up to you) where you deepen your physical and sexual intimacy as directed by them.
Maybe they want you to start off with a massage, kissing, or cuddling. Maybe they want you to go down on them in a certain position. Maybe they want to have slow, sensual sex with you while you listen to their favourite music on the speakers. Whatever you do during your partners spoiling sessions is up to them (obviously within whatever boundaries you are comfortable with).
Regardless of whether or not it's Valentine's Day, spoiling sessions are a great addition to throw into your weekly calendar as a couple.
2. 365 love notes in a mason jar
Does your partner respond well to praise and appreciation?
Give them the gift that keeps on giving by writing down 365 compliments on separate pieces of coloured paper and putting them in a pretty mason jar. They can either open one per day for the coming year, or they can binge on the love notes in one sitting as they wish.
Not sure how to come up with 365 compliments that they will respond well to? Check out my book Keep Her Captivated and read the section on exactly that.
3. At-home day spa
Does your partner respond well to touch and physical nurturing?
Give your partner a hand written checklist where they can tick off the boxes alongside items like "Wash my hair", "Body massage", "Foot massage", and "Manicure." When they've completed filling out the form, take them on a magical journey into their day at the home spa.
Sure, you can always book a reservation at a real spa on Valentine's Day… but they often jack up their prices or are booked months in advance. Besides, even if you do a mediocre job at giving your partner a manicure or foot rub, it's the thought that counts. Doing the spa services yourself will save you time, money, and it will increase the "Awwww!" factor in your V-Day plans (that they can then brag about to their friends later).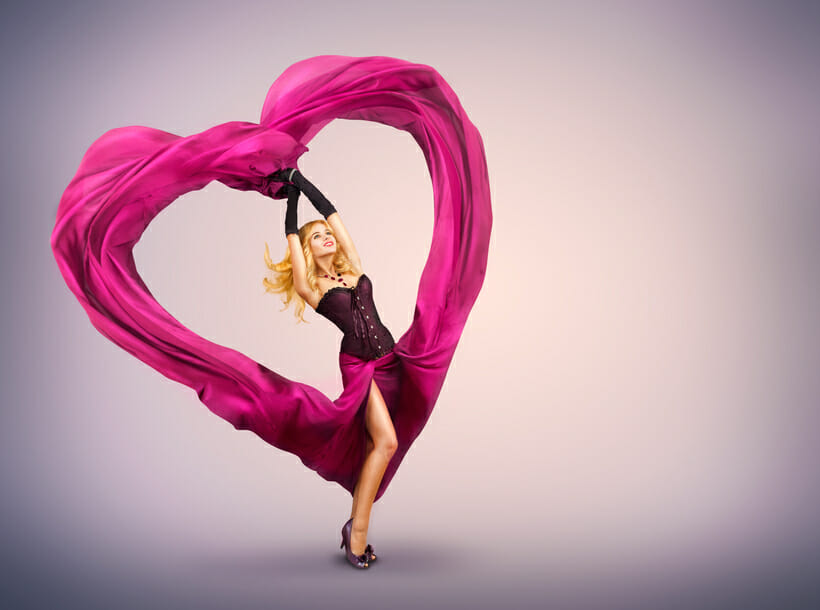 4. The three envelope date structure
If you haven't read my book 50 Powerful Date Ideas then this one might be new to you.
Plan three unique dates (ideally with each date having multiple phases/parts to it) and write them down on three separate pieces of paper. Then place each piece of paper in an envelope and have your partner pick just one of the three envelopes. If one of the dates is an especially risky/adventurous one, you can give your partner the power to veto one date (just in case they don't love the first one they pull). But if they veto the first one, then they have to do the second one.
You do not want them reading all three of the pieces of paper. You should be letting fate/chance decide the direction of the night for you!
5. Do ALL of the chores
Is this the most romantic of these five ideas? That depends on your partner's idea of romance.
If your partner responds strongly to acts of service, then this might be the one that sends them into a euphoric high of happiness.
Do the laundry, clean the house, make the bed, stock the fridge with their favourite drinks/snacks, and then finish it off by sharing a bottle of wine while you go through these ten questions together.
Whatever you do on Valentine's Day, do it because you love your partner and you want them to know just how much you love them.
Happy love making!
Jordan
Ps. Want even more powerful ideas of romantic gestures that you can carry out for the big day? Check out my book 50 Powerful Romantic Gestures That Will Make Your Partner Melt. I think you'll find exactly what you're looking for.